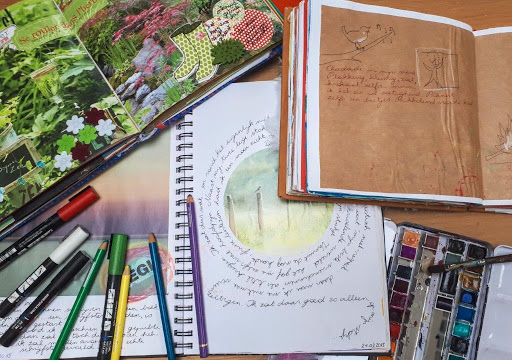 The Creative Diary is a personal diary that uses different ways of expressing oneself in words and images. Once again, the intention is not to get a "nice result".
This Diary helps to access the inner world more easily, stimulates the imagination, helps to take stock and to find meaning through introspection. Also it provides a lot of relaxation and pleasure. It is a concrete and flexible tool, easy to use and accessible to all.
It is a method of inner growth and a path to the unconscious. The Diary is done in groups or individually.