Get to know yourself better through writing and using expressive, creative techniques.
The Creative Diary is a personal diary that uses different ways of expressing oneself in words and images. This tool combines writing, drawing, collage and mixed media. The intention is not to get a "nice result".
This Diary helps to access the inner world more easily, stimulates the imagination, helps to take stock and to find meaning through introspection. Also it provides a lot of relaxation and pleasure. It is a concrete and flexible tool, easy to use and accessible to all.
It is a method of inner growth and a path to the unconscious. The Diary is done in groups or individually.
It looks easy and simple, but in all its simplicity it goes deep and you get to know yourself on another level.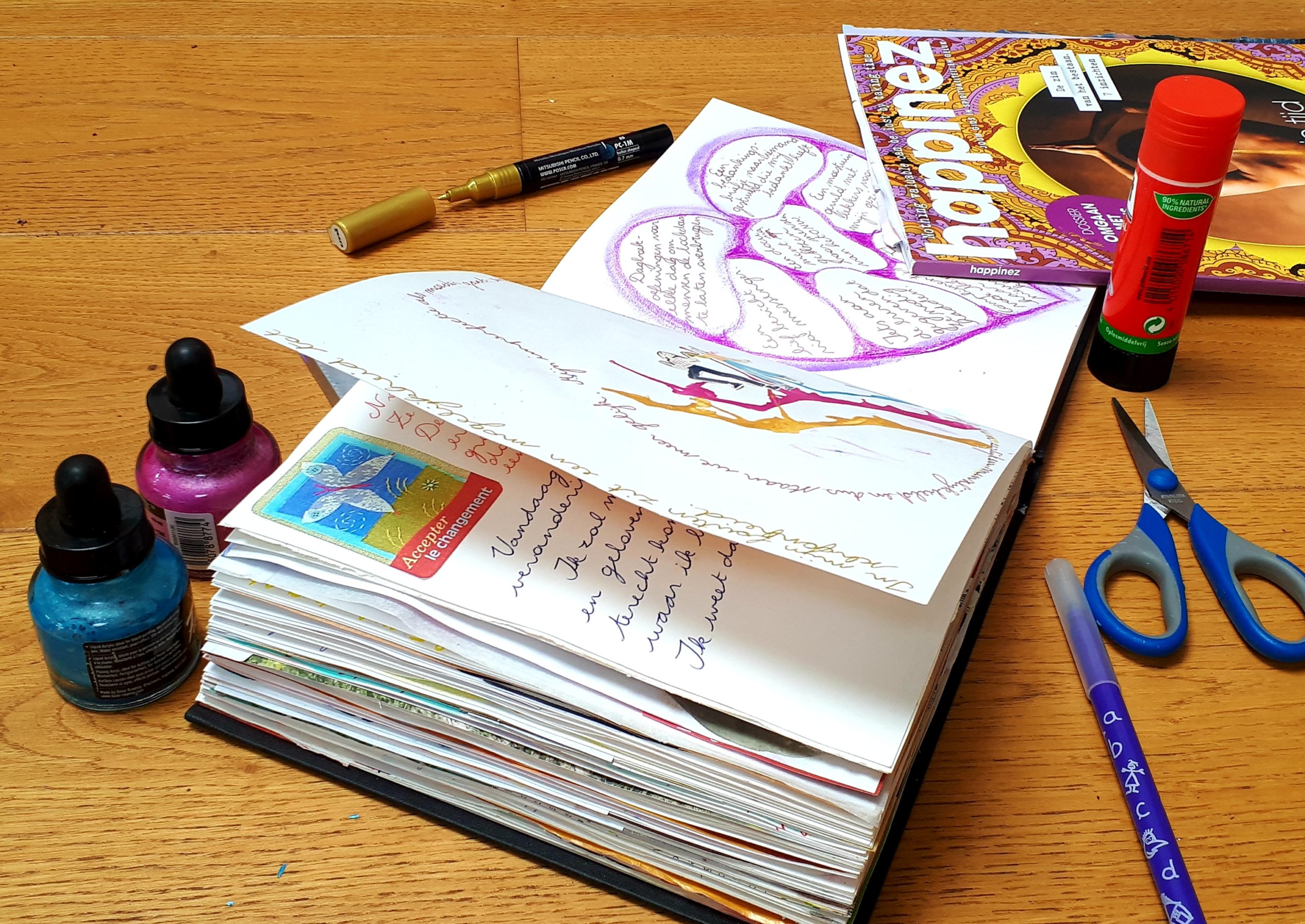 During 3 FREE workshops we will get started with this tool and we will meet ourselves through words, lines, shapes, colours and images from magazines.
Monday 6, 13 and 20 September 2021, from 17pm to 19pm (CEST-Brussels)
Through Zoom-meetings.
To participate, register via this link. You will receive an invitation by e-mail as soon as the time has come.
What do you need to participate?
A diary (a paper notebook witch blank paper, it can be an A4 or 

210 x 297 millimetres notebook but it may be smaller or bigger)

writing material

colouring material like markers, crayons, pastels, watercolour (with brushes)

glue and scissors

magazines
Don't look too far and to expensive, but if you have a treasure chest of material, you can now bring it out.